As a developing country located on the Pacific coast, Vietnam possesses many strengths for tourism development. Indeed, in addition to new lands outside the country, many travel enthusiasts still choose to explore and check-in at tourist destinations in Vietnam. Not only do they find new "virtual living" locations, visitors also feel and rediscover the nation's heroic history, as well as the wonderful natural scenery of the South.
Those are some typical destinations listed on "must-try" place when visiting Viet Nam:
1. Ha Noi – capital of Viet Nam
Ha Noi still has the hustle and bustle, but somewhere, we still feel the nostalgia and peace in the small street corners and places that have been associated for many generations with the people in this land of thousands of years of civilization.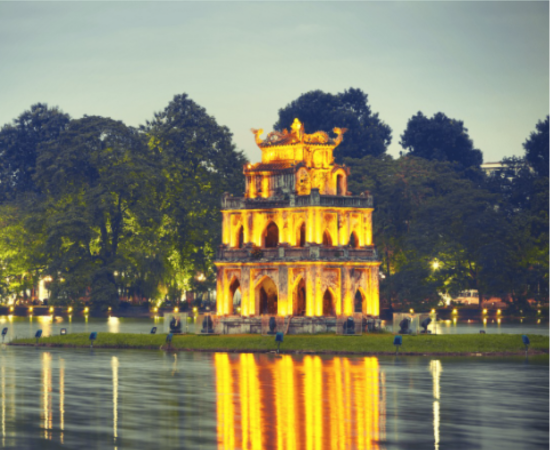 Hoan Kiem Lake – symbol of the capital
2. Sapa 
Located in Northern Vietnam, Sa Pa is an ideal destination all year round with cool climate and majestic nature. In addition to terraced fields in the ripe rice season, Sa Pa also attracts tourists thanks to the stunning beauty of many other destinations.
3. Hue
Located in the Central of Viet Nam, Hue not only leaves an impression in the hearts of tourists with its mausoleums, palaces, and temples, but also with its rustic and simple things such as white ao dai, and Vietnamese accent, peaceful or peaceful street corner. Even though many years have passed, Hue is still innocent, quiet, which not only creates a unique feature for Hue but is also the reason why this place has become one of the most popular international tourist destinations in Vietnam.
4. Hoi An
Recognized by UNESCO as a World Cultural Heritage, Hoi An is a beautiful ancient town that still retains its ancient colors over time. Originally, Hoi An once had a period of prosperous development and was a bustling place, attracting many merchants from all over the world.
Up to now, Hoi An is still preserved and kept as a "living museum" with ancient, peaceful and romantic beauty. Stepping into this place, appearing before the visitors' eyes is a different scene with yellow houses with tiled roofs close together, communal houses, temples, Chinese assembly halls, or Japanese Covered Bridge – a symbol tourist statue of the old town…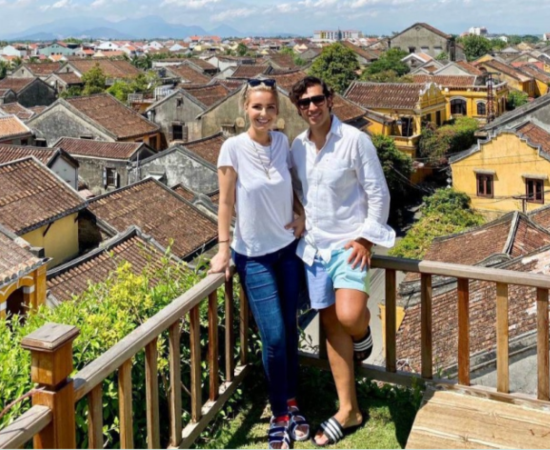 Tourists at Hoi An rooftop coffee
5. Phu Quoc
"Phu Quoc has some of the marvellous beaches, this is definitely one of the most unique destinations for both beginners and experienced travelers, where you can visit more than once because it is very interesting" – sharing of Mr Gabriel – an American visitors. 
Exactly, for the ultimate sundowners by the beach, head to Phu Quoc island. The stunning nature and blue here will definitely not make you disappointed when visiting.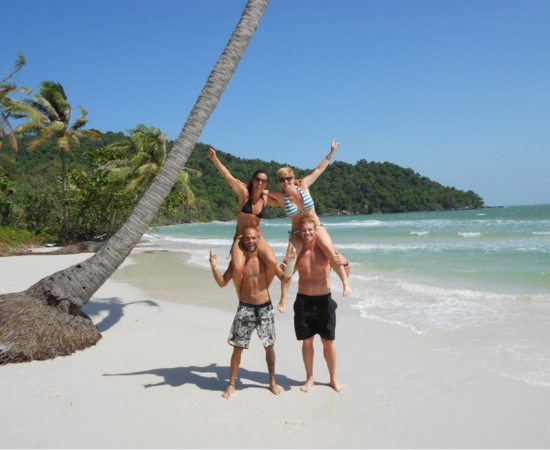 Visitors in Phu Quoc's beach
All in all, Viet Nam is popular for both domestic and foreign tourist for many reasons, including its natural beauty, rich cultural heritage, friendly people, delicious cuisine, and affordability. The destinations listed above are just some typical places, visitors should explore more if you have chance to find out stunning beauty of Vietnam's nature.
To get more information of Viet Nam tour, let's visit our website at: https://signaturesofasia.com/
Thank you!