Vietnam's terrain is three-quarters mountainous, with many world-famous beautiful caves, many large national parks, etc, which always create a strange attraction for young people who like to conquer and experience for tourists. Go deep into the deep green forests or climb steep mountains and towering cliffs; exploring the world of insects, … will bring unforgettable experiences to visitors.
So let's find out with Signatures of Asia how interesting those roads are
Roof of Indochina – Fasipan
At an altitude of 3,143m, it feels like standing halfway between heaven and earth. The feeling of standing on the top of Fansipan, relaxing your soul in the clouds. Welcoming the first rays of sunlight through the layers to reach this earth will never be forgotten.
    2. Nhiu Co San mountain peak
Nhiu Co San belongs to Hoang Lien Son range, stretching from Lai Chau to Bat Xat – Lao Cai and has an altitude of over 2965m. This is the 9th highest mountain in Vietnam.
For trekkers, Nhiu Co San can be considered a big challenge. The characteristic of this road is that it has complex terrain, streams covered with moss, making it easy to slip.
   3. The "Dinosaur's Back" on Ta Xua peak
Ta Xua Range is the natural boundary between Yen Bai and Son La. Ta Xua range consists of 3 peaks, of which the highest peak at 2850m is where the Vietnamese flagpole is built. The second peak is where the old French flagpole was located. The third peak in the middle forms the "dinosaur spine".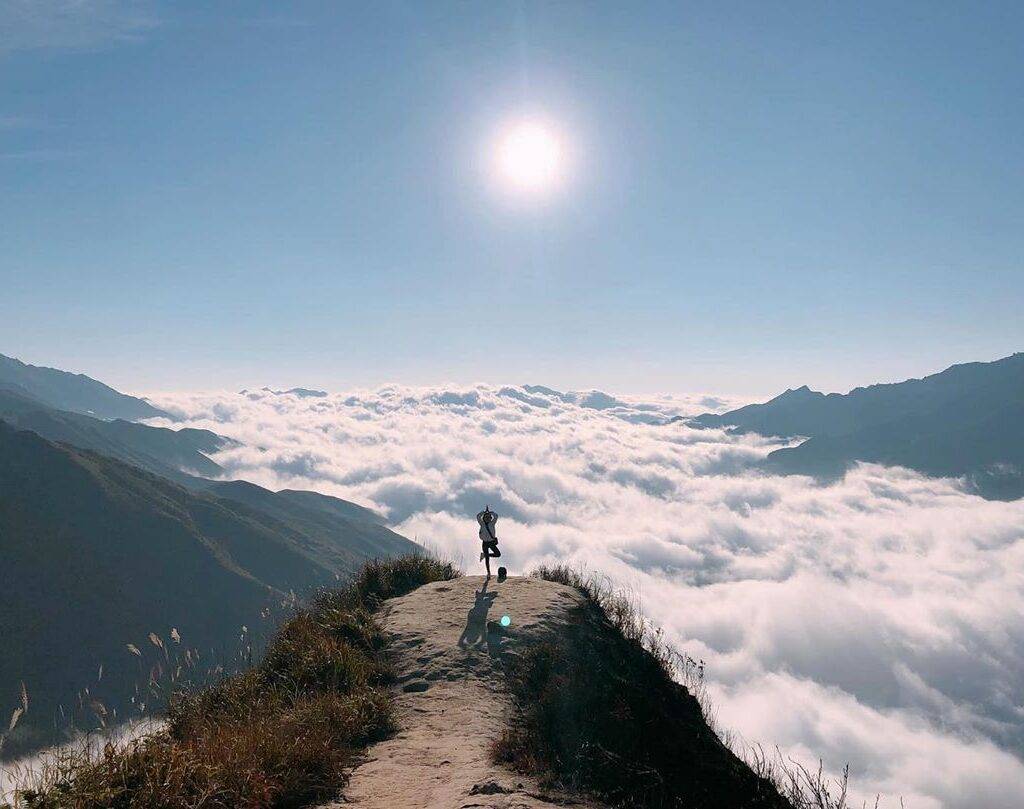 You have to overcome extremely difficult distances. It is difficult to list all the difficulties in conquering this route. You will have to overcome steep cliffs, cling to rocks and trees; Fumble a little and be very careful. Despite being so dangerous, Ta Xua still has an amazing attraction.
If you want to explore more about trekking destinations, or stunning Viet Nam tour, let's contact our professional local travel consultants for your next competitively priced, quality assured adventure!